About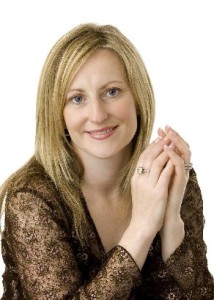 Moya Corcoran returned from London, where she worked as Head of Authentication for Cartier and a former adviser to the BBC's Antiques Roadshow. She spent more than a decade working with some of the best known jewellers on Bond Street, polishing her reputation as an expert in fine jewellery and lecturing on the subject at prestigious venues such as The British Museum and The National Portrait Gallery.
Moya brings to Ireland world-class experience and an unwavering commitment to the highest quality standards. She is passionate about gemstones and a fully qualified diamond grader (DGA) and gemmologist (FGA). In addition, clients can be assured that all of the gems they purchase are certified 'conflict free'.
Moya Corcoran Bespoke Jeweller 
Moya Corcoran offers a unique service;personally designed, bespoke jewellery hand made by the best jewellers in Europe. Receive the personal customer service that your investment deserves. Work with Moya to design your own piece of jewellery. Select from the best available stones, sourced from the same dealers as Cartier, Tiffany and Graff. Be confident in the quality as the piece is hand made by select Bond Street trained jewellers. See your dream become reality as Moya presents you with the final piece. Delight in the knowledge that it is a one off and designed by you.
Moya Corcoran Jewellery Historian & Fine Jewellery Advisor 

Moya has over 20 years experience working as a free-lance lecturer. She is absolutely passionate about Jewellery History and Gemmology. She has given lectures at prestigious venues such as The British Museum, The National Portrait Gallery, The Tate Gallery, The Gemmological Association of Great Britain, The National Gallery of Ireland, University College Dublin, The National College of Art & Design, Dublin Institute of Technology and The Hugh Lane Municipal Gallery.
She is currently running courses in UCD Adult Education and Ballsbridge College of Higher Education and acting as guest lecturer for numerous museums and third level colleges.
Moya also offers a consultancy service for clients wishing to gain independent advice on the purchase of jewellery and gemstones.